NEW Tom Swift and His Electric Rifle by Victor Appleton
---
Item condition:

Brand new

Time left:

16h
Shipping:

$20.72

Item location:

Australia

Ships to:

Worldwide
Item specifics
ISBN:

1530137411

ISBN-13:

9781530137411

ISBN-10:

1530137411
---
For any questions please feel free to contact us!
Our customer support team is here for you!
Why Shop With Us?
Customer Support
We answer within 24 hours!
(from Monday to Friday)
Payment Methods
Tom Swift and His Electric Rifle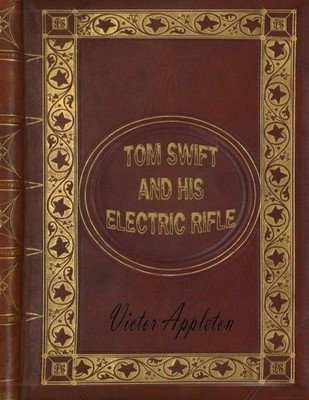 Title:

Tom Swift and His Electric Rifle

ISBN-10:

1530137411

ISBN-13:

9781530137411

Author:

Victor Appleton

Publisher:

CreateSpace Independent Publishing Platform

Publish date:

25-Mar-2016

Subject:

Science Fiction & Fantasy / Science Fiction / Adventure

No. of pages:

98

Format:

Paperback
N/A
Description
While Tom Swift is working on his latest new invention, the electric rifle, he meets an African safari master whose stories of elephant hunting sends the group off to deepest, darkest Africa. Hunting for ivory is the least of their worries, as they find out some old friends are being held hostage by the fearsome tribes of the red pygmies. Swift builds two major inventions in this volume. The first is a replacement airship, known as The Black Hawk. This new airship is to replace The Red Cloud, which was destroyed during his adventures in Tom Swift in the Caves of Ice. This airship is of the same general construction as The Red Cloud, but is smaller and more maneuverable. Of foremost notice is Swift's invention of the electric rifle, a gun which fires bolts of electricity. The electric rifle can be calibrated to different levels of range, intensity and lethality; it can shoot through solid walls without leaving a hole, and is powerful enough to kill a rampaging whale, as in their steamer trek to Africa. With the electric rifle, Tom and friends bring down elephants, rhinoceroses, and buffalo, and save their lives several times in pitched battle with the red pygmies. It also can discharge a globe of light that was described as being able to maintain itself, like ball lightning, making hunting at night much safer in the dark of Africa. In appearance, the rifle looked very much like contemporary conventional rifles.
---
See what other people are watching