Mint G&L ASAT Classic Honeyburst USA Awesome Graining BEST OFFER CLOSEOUT
---
Item condition:

Used

Time left:

2d
Shipping:

$69.75

Item location:

Deerfield,IL,USA

Ships to:

Worldwide
Item specifics
Brand:

G&L

Body Type:

Solid

MPN:

Does Not Apply

Model:

ASAT Classic

String Configuration:

6 String

Dexterity:

Right-Handed

Body Color:

Honeyburst

Body Material:

Solid Wood

Origin Weight:

United States 6 lbs 6 oz

Comes with. . .:

Cert Of Authenticity, Original Paperwork & Tags

UPC:

DOES NOT APPLY
---
Mint G&L ASAT Classic Honeyburst USA Awesome Graining BEST OFFER CLOSEOUT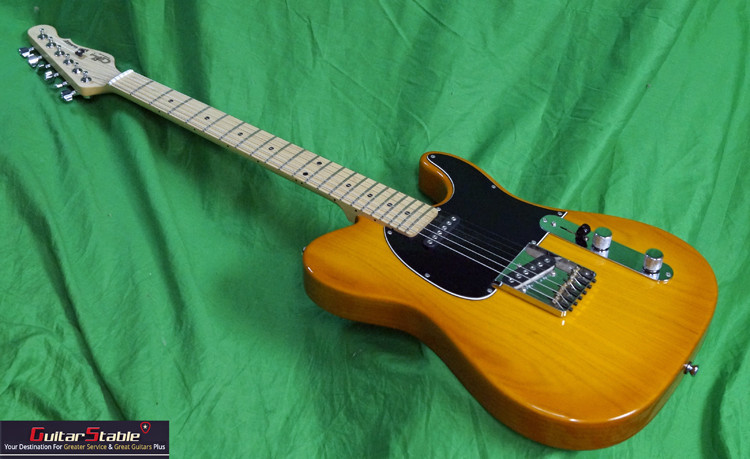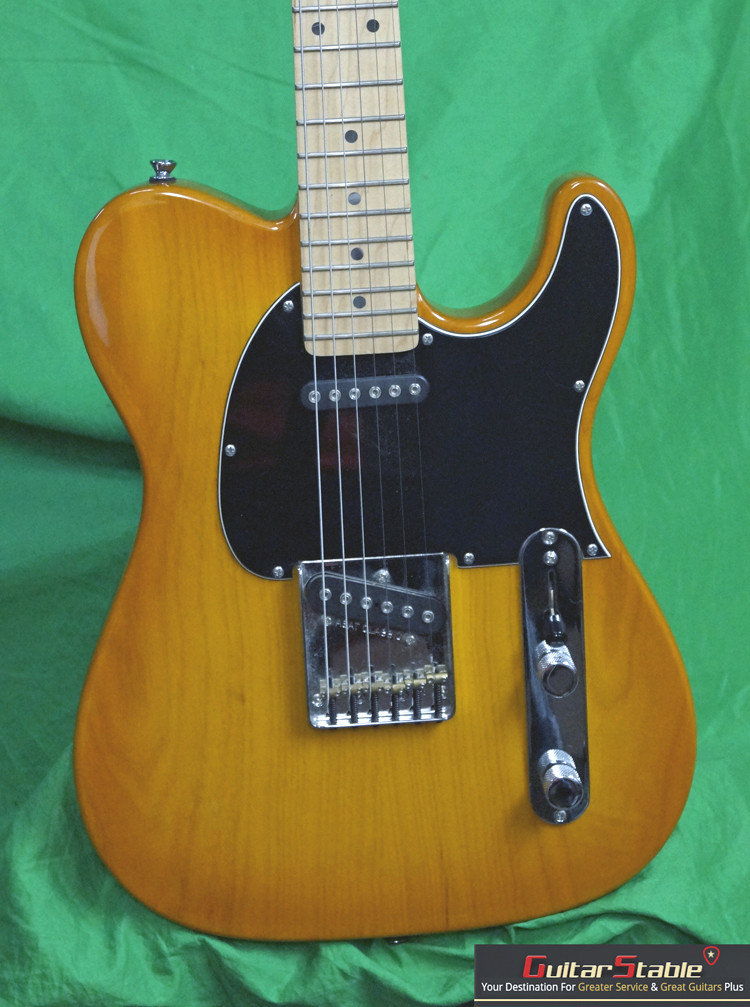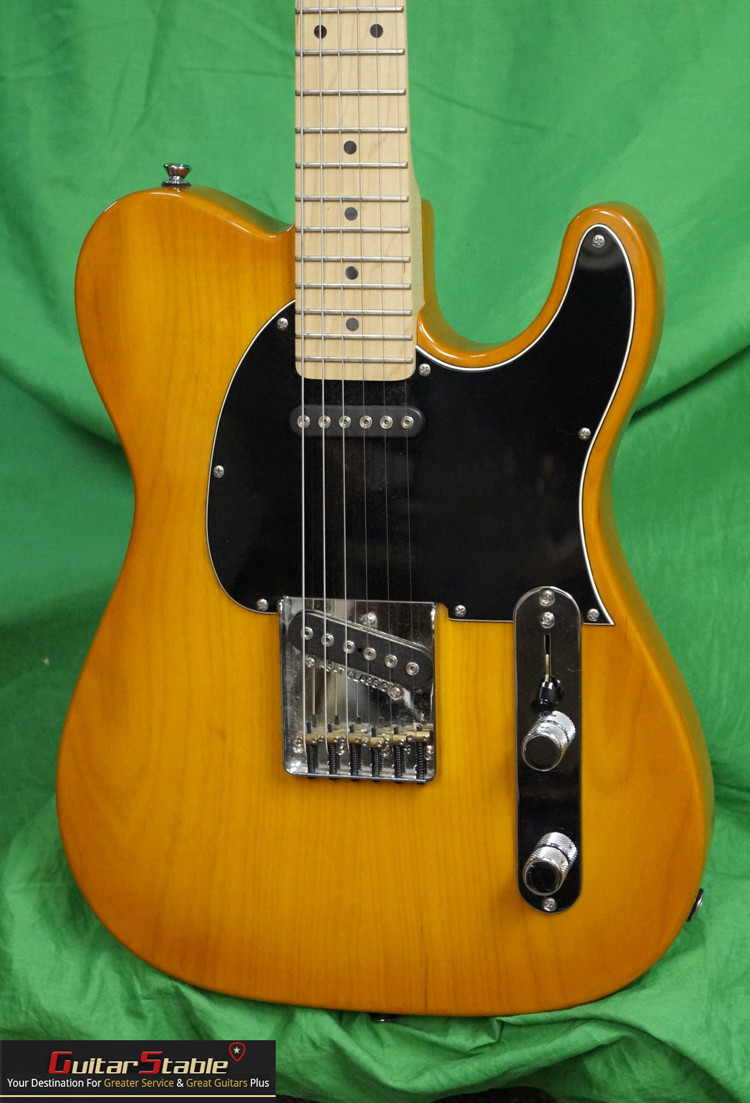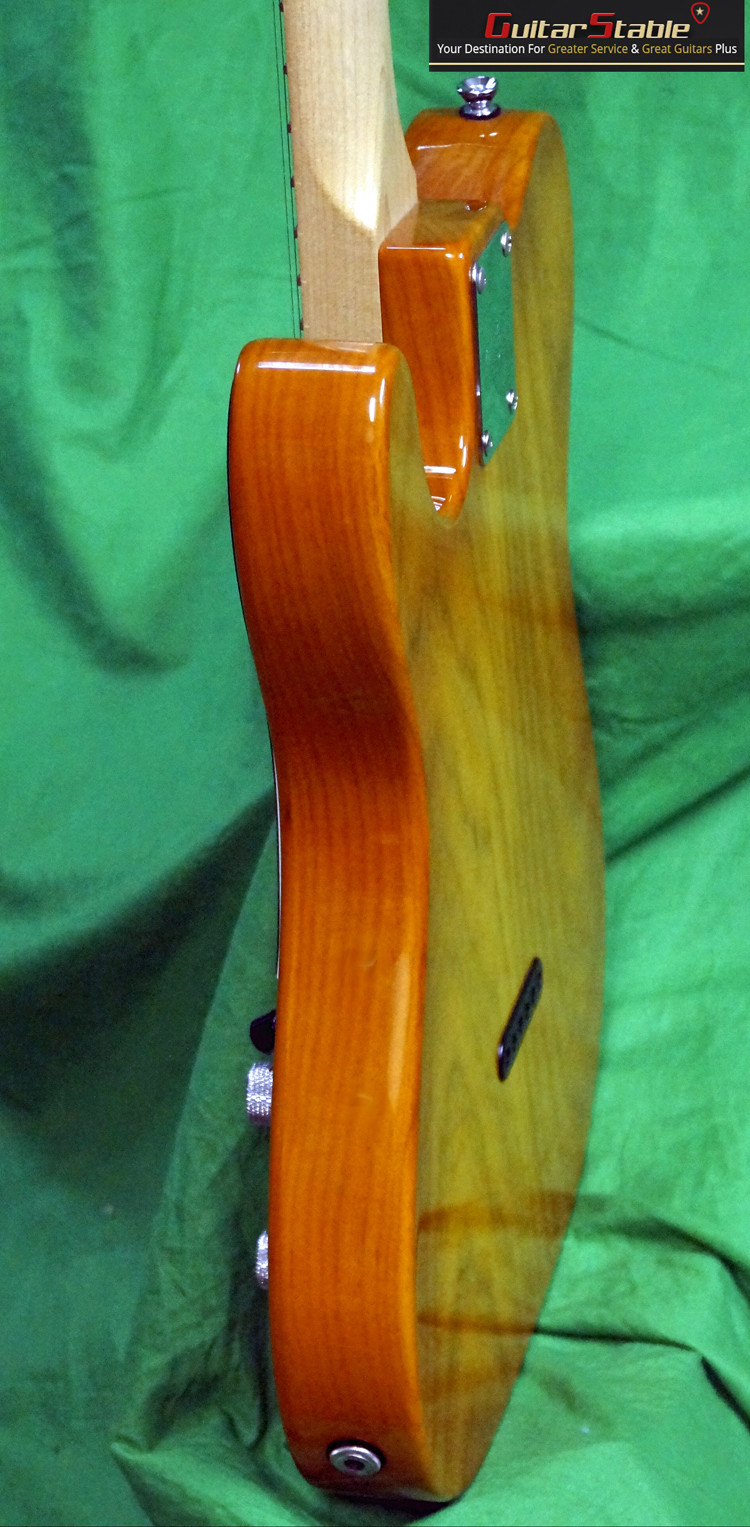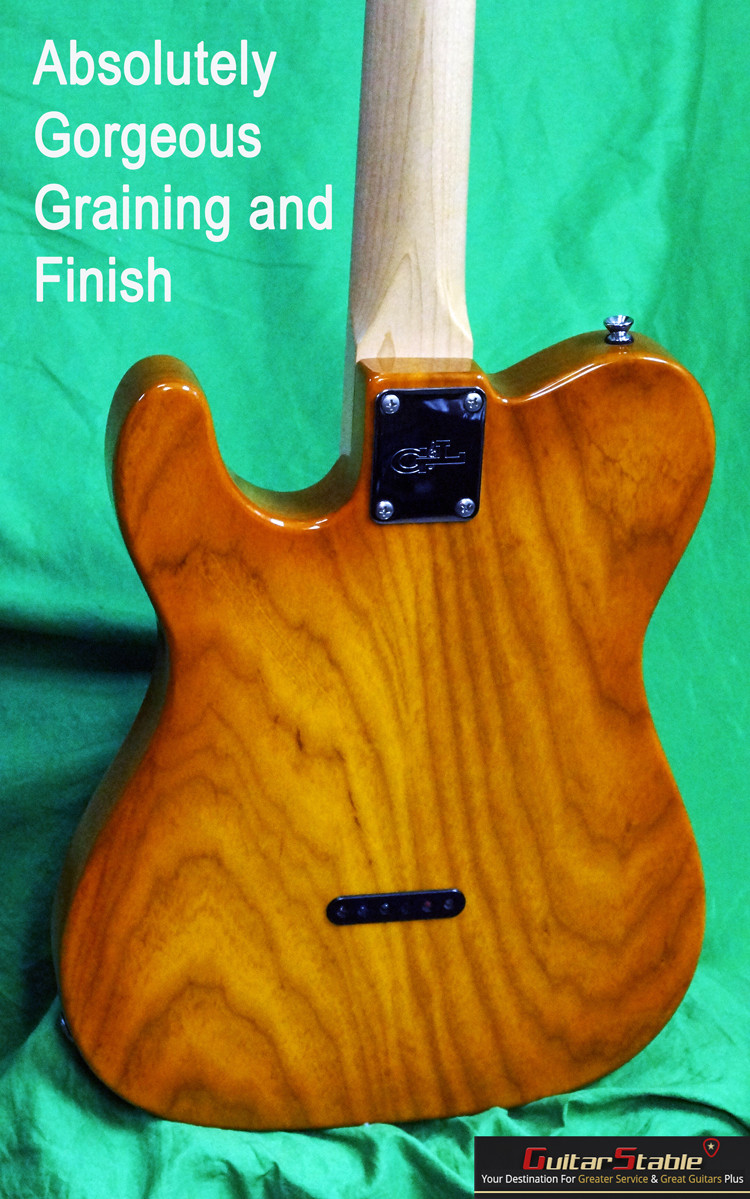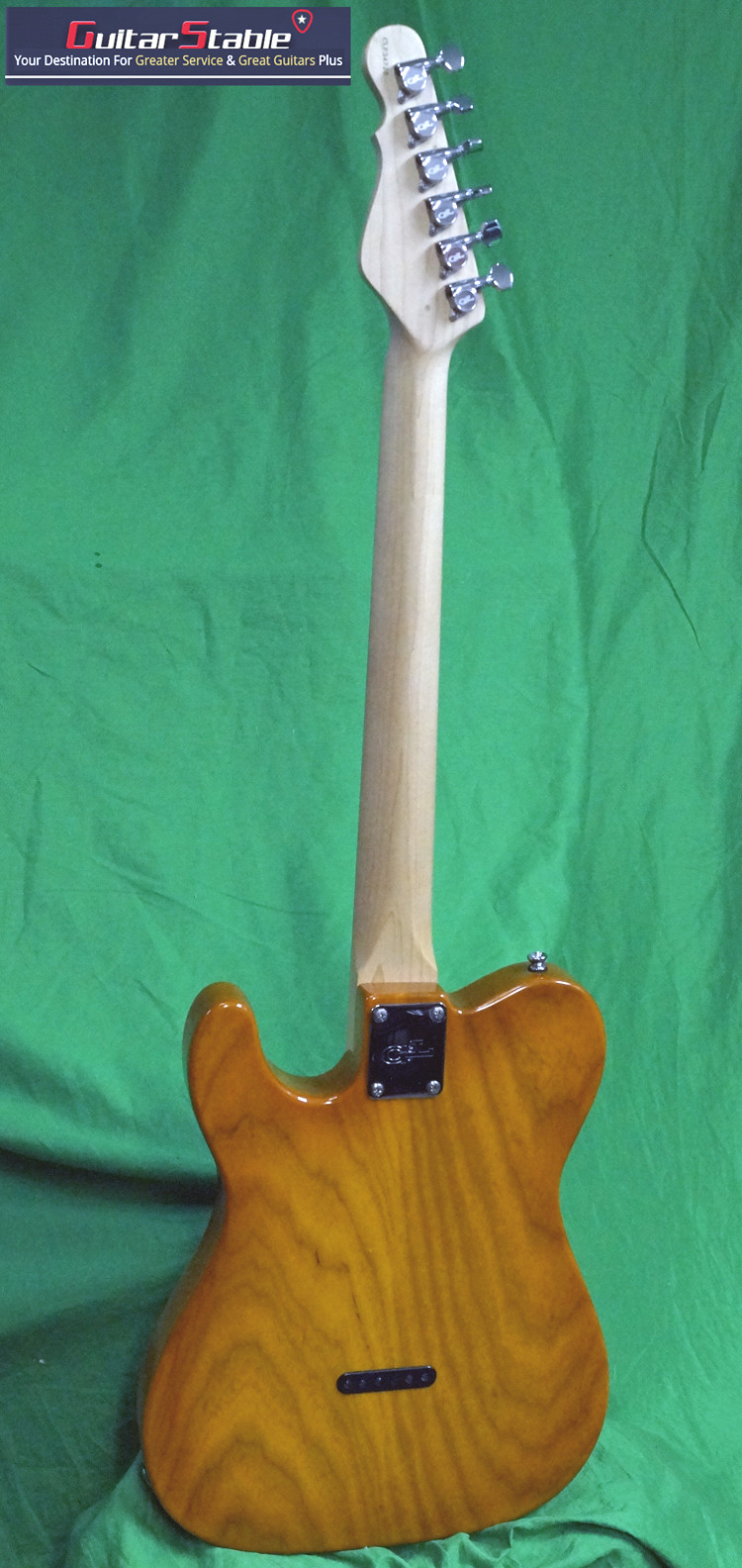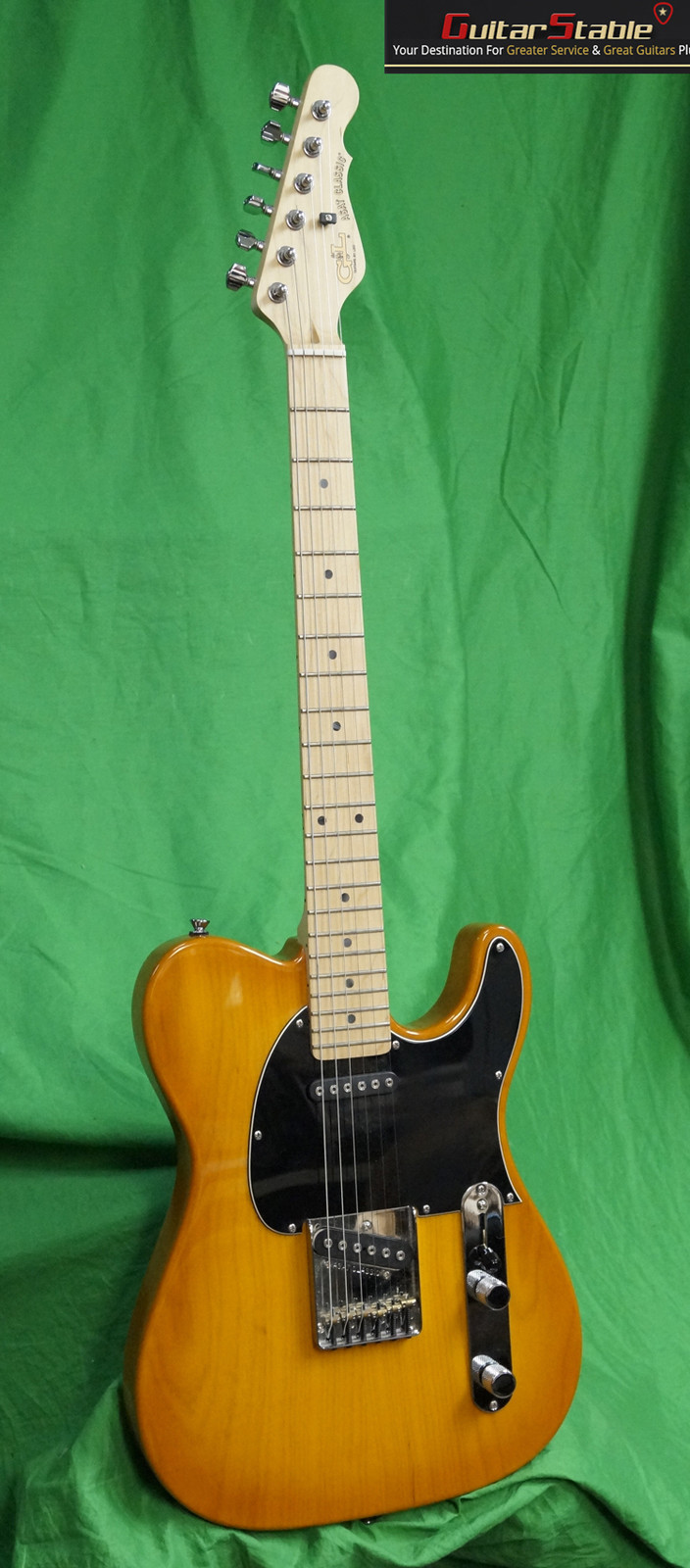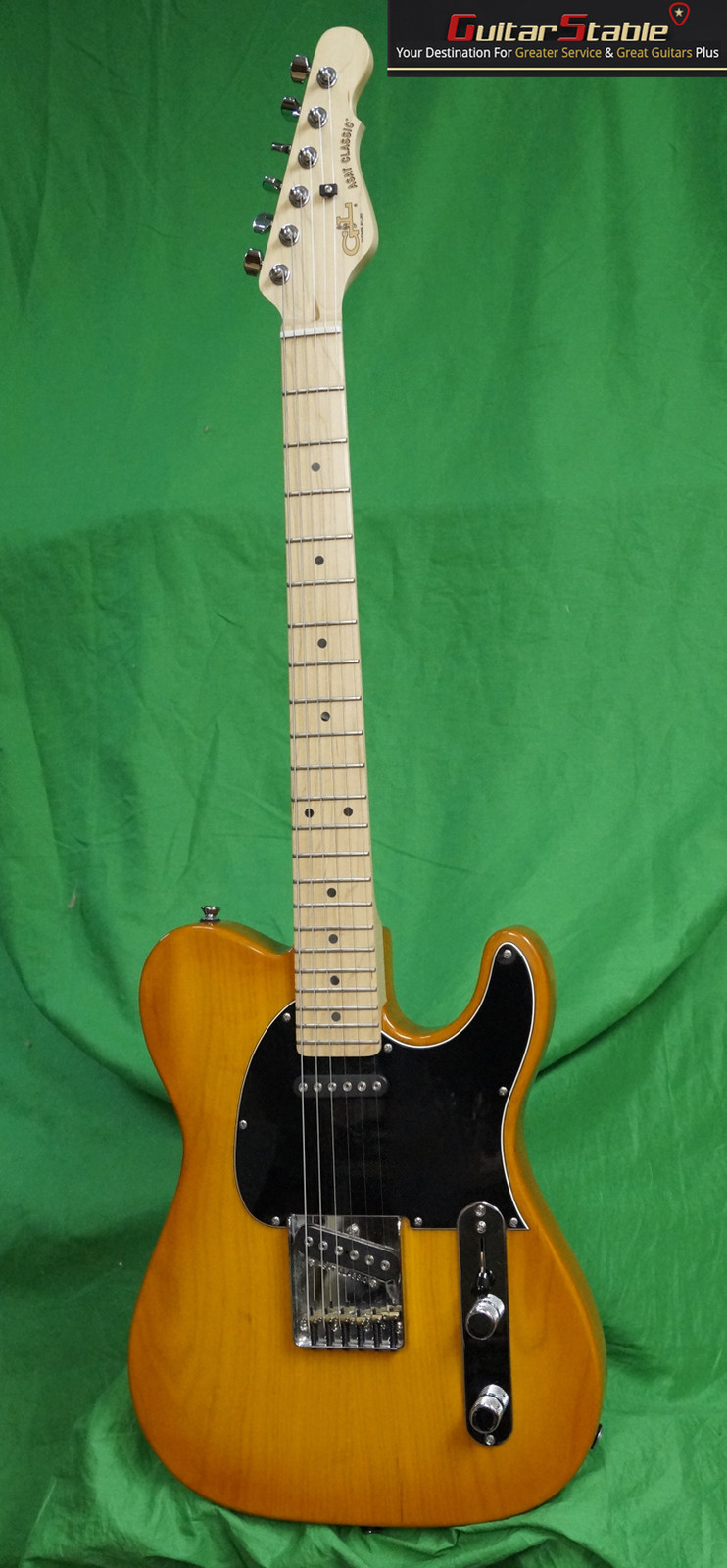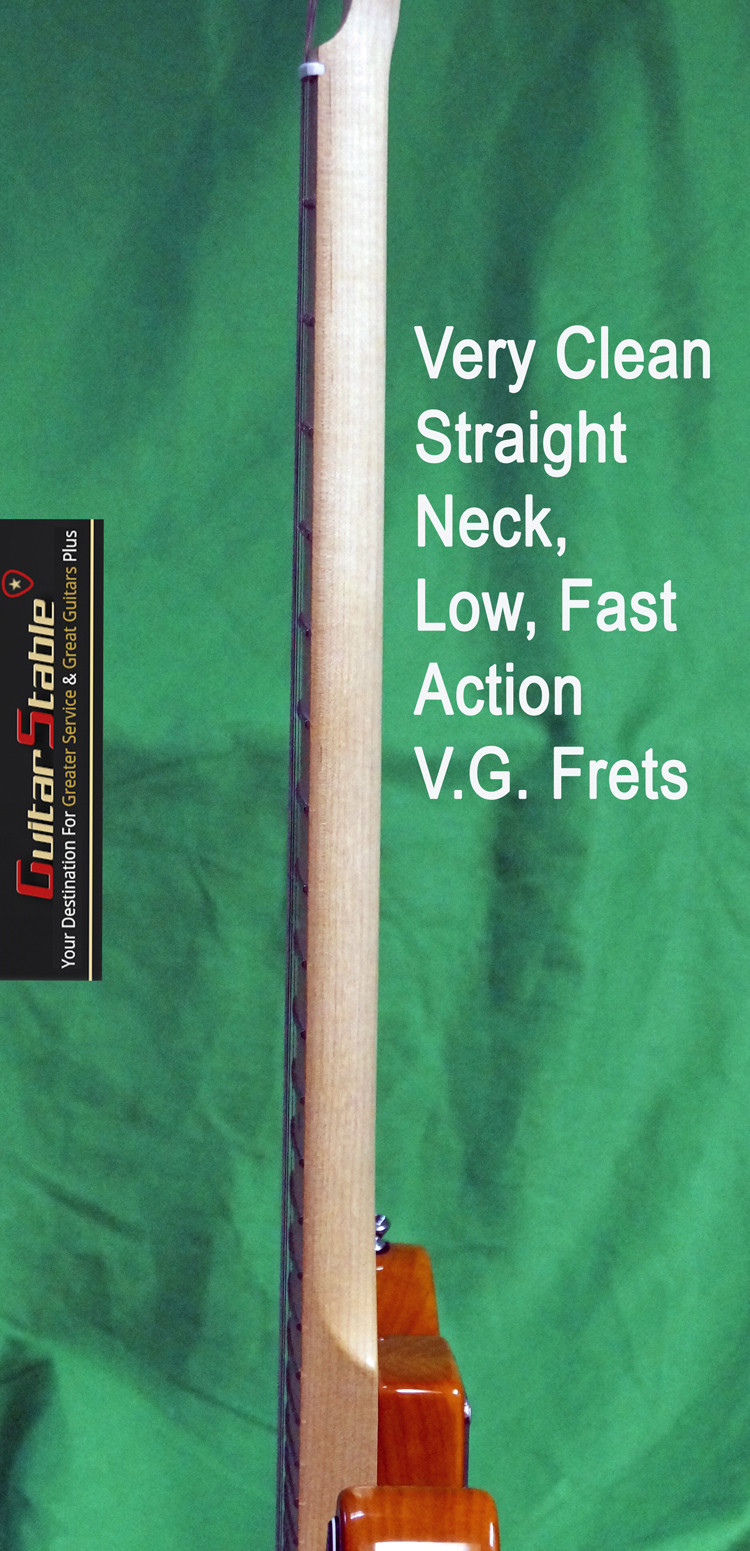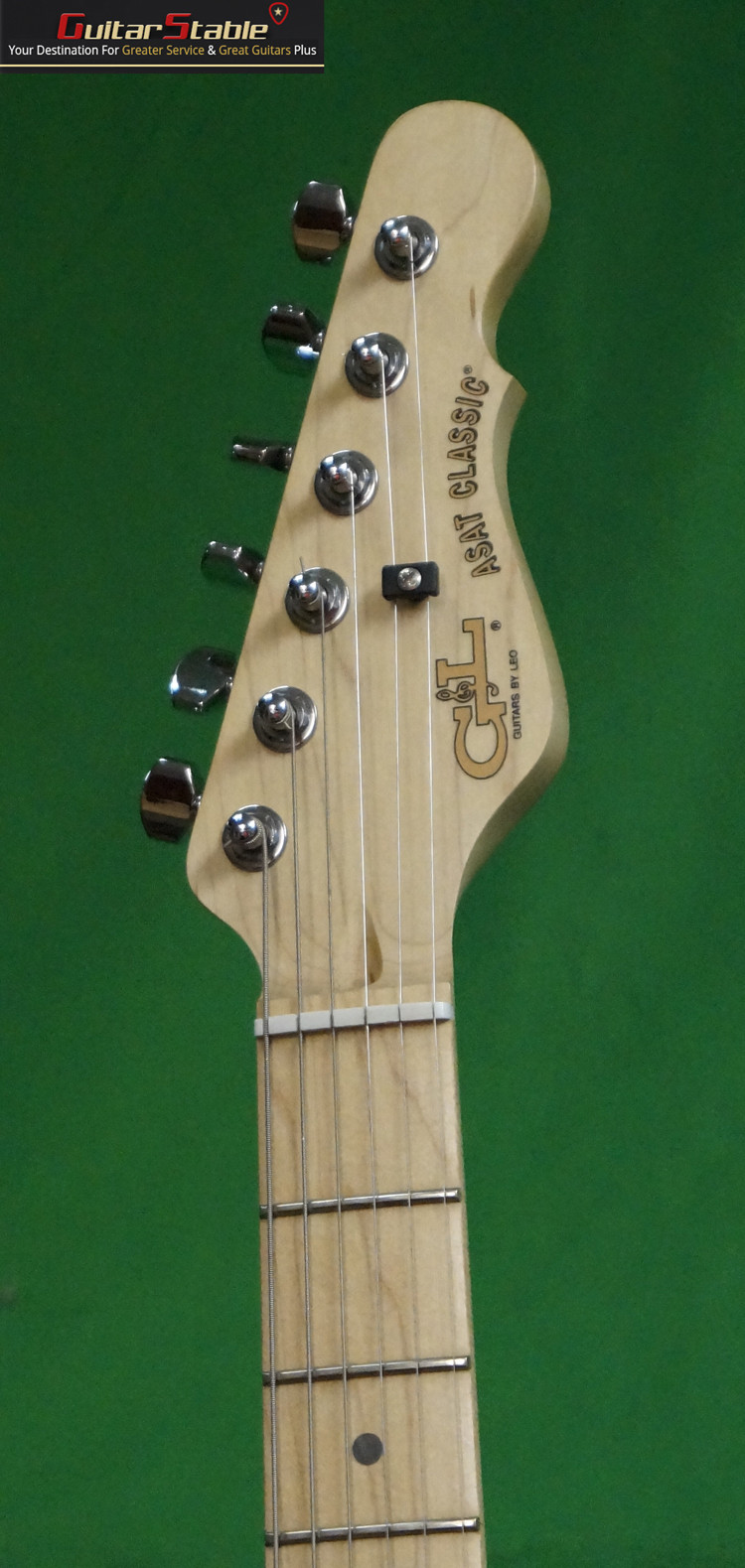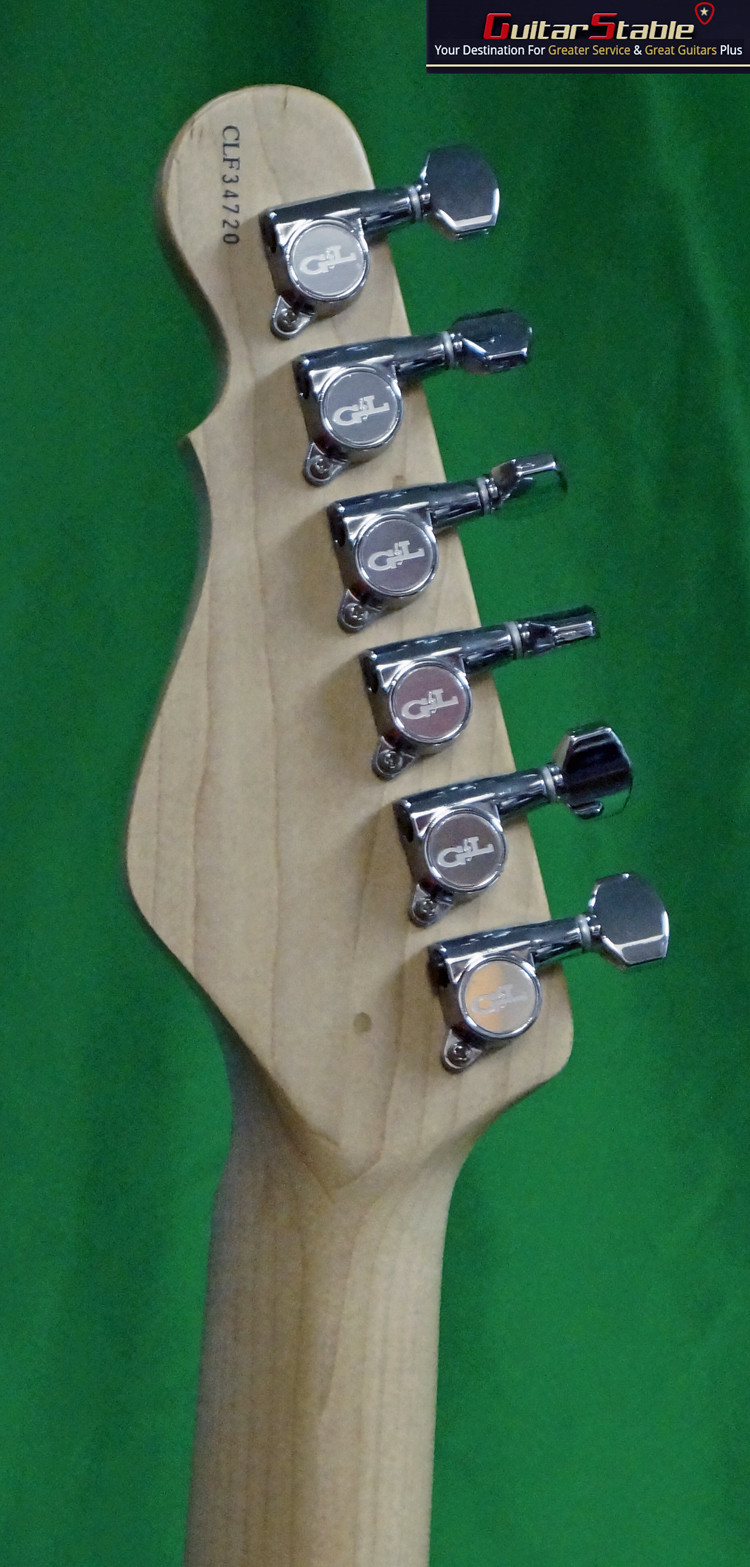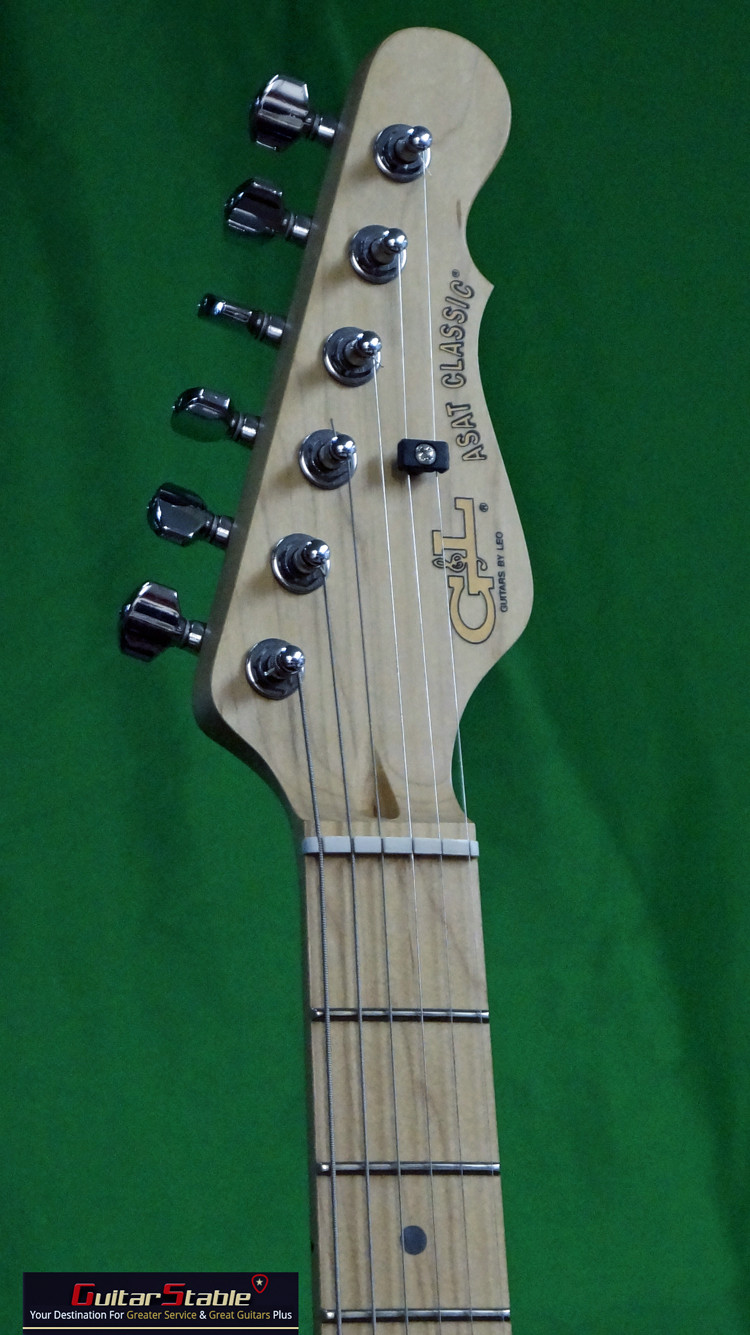 Item Description
International Buyers Please note: In order to comply with eBay safe shipping requirements, we cannot ship Economy international. We ship International Priority USPS to assure having door-to-door tracking information.
CLOSEOUT

G&L ASAT Classic  Electric Guitar(Tele w/Single Coils) ? Honeyburst Finish
This is a 2006 version of Leo's final word on the traditional single-cutaway bolt-on axe. First created in 2004 by the G&L Custom Creations team, the ASAT Classic s later joined the line as a standard model in 2008.  It includes a COA signed by Phyllis Fender in honor of Leo Fender co-founder
G&L ASAT Classic S Features:
CONSTRUCTION: bolt-on
SCALE: 25 1/2"
PICKUPS: Leo Fender-designed G&L MFD single coils
BODY WOOD: Alder
NECK WOOD: Hard-Rock Maple with Maple fingerboard
NECK PROFILE: G&L Modern Classic with 9 1/2" radius
NUT: 100% natural bone
FRETS: 22 medium jumbo, Jescar 57110 18% nickel silver
TUNING KEYS: 12:1 ratio, sealed-back
BRIDGE: traditional boxed-steel bridge with individual brass saddles
CONTROLS: 3-position pickup selector, volume, ton

CASE: deluxe Tolex hardshell
This guitar weighs a super comfortable 6 pounds, 6 ounces!
Certificate of Authenticity and original paperwork & Tags included
Please note, this is a 2006. We are not reponsible for changes made by G&L
Important Buyer Info
Exemplary Service to you: Promises do not count; what does count is our history of always keeping our promises. Please take a moment to browse our 4,400-plus perfect feedbacks and look forward to receiving superior service. When you buy/win this, you will appreciate our unmatched after-purchase service. We "Stay with you" until all elements of the transaction conclude to your satisfaction.
Description Policy: Used guitars that are listed as "Pristine" are perfect. They are "as new"so nothing more to talk about. "Mint" are 9.0 to 9.95 condition. In our opinion it is very difficult for a used guitar to be a perfect ie; may have insignificant fine, slight rub marks on the back, pick marks etc. We do describe any meaningful issues at the top of the listing. If there are minor aesthetic issues such as pick marks or not-thru-the-finish rubs and scratches; expect them. We always note if a case or other accessories is included. Cases and other accessories are not included unless stated or pictured in listing. If unclear, please email questions before you buy, Our replies are frank.
We often get the question "why do your prices change?" Our prices do not "change" but do get temporarily lowered when selected for eBay Markdown. When the Markdown sale ends, eBay automatically returns to the normal listed price. The sales rarely are for the duration of the listing ie; our listings are 30 day listings but Markdown sales end in 7 to 10 days. Do not lose out; The sale time remaining is shown at the top of the listing where the pricing info is displayed. We cannot honor sale prices after the sale ends.
Important Information About Our Special Sales: We use eBay's 'Markdown Manager' to put select items on Sale reducing the listed price. All our listings display the 14 day return policy but once an item is marked down or on closeout, it is As noted in the eBay published return policy information at the top of the listing, Markdown sales purchases are final.
About Pricing decisions:When possible, for comparison, we show retail prices supplied by the manufacturer ("MSRP"). Vintage and collectable prices are researched in buyer's guides, eBay prior sales, other online sales and highest prices found for similar items.
We have been awarded highest status in which we take great pride. It is awarded for adhering to eBay high standards, for our high level of service, for 4,400+ perfect, enthusiastic feedbacks, for provided candid, articulate guitar descriptions and, above all else for our respect for you! Our customers exhibit the same high standards when submitting a best offer, buy it now or having the high, winning bid. All of these are your promise to honor ebay policy and pay within the 3-day time frame. We believe in you and work really hard to be sure You can believe in Us!
Best Offer Sales ("OBO"): From time-to-time select-guitars are listed giving you the option to make an offer. This adds some fun and gives you the opportunity to affect the price you buy it for. Obviously we cannot sell at less than we pay for an item but if you make a reasonable offer, leaving some profit, most likely Your offer will be accepted. Your OBO will be responded to immediately. . . We do not play one eBayer off against another. You offer will never be declined, it will be either accepted or get a counteroffer. Please note: OBO or Marked down sale items are all sales final and cannot be returned.
Once you make the purchase, it cannot be cancelled. Ebay will respond to the unpaid purchase and if it remains unpaid will result in a non-payer strike which can result in a loss of your eBay privileges.
Guitar set ups and strings are not warrantied since rough handling, travel/shipping can affect the setup. This is especially so if being shipped through many zones and atmospheric differences. Prior to listing, Guitars are setup to guitar manufacturer's specs but you should expect to need to set up upon arrival.
Most listings use the specification releases of the manufacturer. We assume no responsibility for changes made by manufacturer. . . do not rely on posted specs. Unless otherwise noted or when the quantityis greater than 1, The Guitar pictures used in the listing are always of the actual guitar you will receive. Always rely upon the pics over the printed specs. We no longer list serial Nos. due to the proliferation of knock-offs using stolen serial Numbers. Email for serial number sufficient to check guitar manufacture date. *** exception: new and mint accessory items we may use stock photos, never for guitars.
International Buyer Policy: Beginning this 2016, CITES regulation surrounding the international shipment of rosewood instruments has increased s&h costs for international shipments. It is required a CITES certificate be provided for each guitar containing Rosewood.
Upon arrival postal and or customs may charge you brokerage, duty, VAT, tax, oversize charges, etc. for which you are responsible. Each country has package size restrictions. Packages refused by your country and returned/received back by GuitarStable will receive a full refund of the purchase price less the s&h since s&h is not refunded by usps.
Most countries have loss/damage coverage limits, usually 2500usd, if loss/damage occurs we assume no responsibility for amounts in excess of these limits. Inquire if a concern. Due to the higher costs as well as the higher risks involved in international handling, except as noted, we do not accept returns from international buyers.
We are happy to work with international buyers but need you to recognize that, relative to domestic shipping, international s&h has greater costs for packaging, documentation and handling. In addition, upon arrival you may have paid duty, VAT or other tax for which GuitarStable is not responsible. It is due to these difficulties and risks that we do not accept international returns.
Please note: Canada. Hawaii, Alaska, Puerto Rico, and other U.S. possessions Inquire for rates. Please inquire.
Payment
If you PREFER PAYMENT by American Express, Visa, MasterCard or Discover we are happy to offer our approved Secure Merchant Account to make your payment. To get the credit card secure payment form, after you clicked on buy it now and before you click on pay now, Email us requesting the form. Based upon our experience, Your credit card is the safest payment because your credit card company's first allegiance is to you Not The Seller. If you ever have a paypal issue, you will then wish you decided to trust your credit card.
S&H Rates/Limits
Our primary shipper is USPS. You are free to choose your preferred carrier with any additional costs borne by you. S&h rates are based upon oversize Dimensional Weight plus high value insurance. To see specific s&h costs open the 'Payment and Shipping' tab at the top of the listing. Email GuitarStable for shipping charges to Canada, Hawaii, Mexico, Alaska. Puerto Rico and other North American locations. You may also get more specific information clicking on "Ask Seller A Question" tab.
Domestic Shipping time: Economy s&h leaves our warehouse in 3 to 5 business days. Standard ships in 1 to 2 days and Expedited Ships the first Business day after payment. We work to keep s&h cost low- If cost is important to you please choose economy. If you choose the faster premium s&h please do not penalize us, for the choice you made, in the shipping ratings. Please remember that any feedback lower than a 5 Ebay rates as a negative. We strive for your awarding us all "5's." If there is a problem email us before you do feedback. We Strive for your Enthusiastic Feedback
GuitarStable is a Worldwide safe shipper. eBay demands tracking information be available so International s&h options are Standard and expedited to insure you receive door-to-door tracking. International buyers are responsible for all the taxes required by their government. Due to Safety, taxes and other costs International all sales are final and may not be returned.
Cancellation/Returns
We accept returns per the following conditions: Returned product and retail packaging must be same as shown in auction pic. For authorization, Email us within 10 days. Item must be shipped within 14 days from purchase. Please do not ship unless emailed to do so. Returns must ship prepaid, insured and arrive safely. Regardless of return reason, seller s&h costs both ways (including the amount we have paid for s&h) are deducted from refund.
Markdown sales are final & not eligible for refund. Restocking fee is 10% (16.00 min). Prior to shipping, all our products are inspected. If the product arrives with damaged packaging, please check the product, and if damaged, report it to your post office to have them return the product.
Once you have purchased or won an item you are expected to complete the transaction. Under no circumstance do we accept cancellation after purchase unless Ebay policy provides for such. Those who do not complete the transaction will be reported to Ebay and receive a non-payer strike per eBay policy.
About Us
We have been serving you since 1996. We are focused on really good guitars, pedals and accessories, at really good prices. Our Customers tell us they feel we are a special kind of dealer, more of a neighborhood Guitar store than one of the Biggies. We are liked for our small footprint. We are a longtime guitar and accessory provider for players and collectors.
We sell only online and limit our Guitars and other items to very special & quality items. Browse our feedback. . . As do the thousands of others we've served, we think you will like our offerings, prices and, definitely our service. We are open to working with you when you want to trade in your guitar(s) and accessories and are happy to provide quotes. Our trade in rates are commensurate with the industry's leading dealers.
We respect when you want to make an offer and accept offers that are reasonable. You may want to email for a copy of the trade in policy. We like the idea of letting you help set the price. We also hate disappointing so, when you are going to make an offer consider "reasonable" is defined as a offer price that includes profit. Margins on guitars listed are relatively low. Offers that are "Low-ball" won't work since to accept such an offer would not be a really good business model to follow. This is especially true when we have already marked down a guitar. The being said, if there is room for an acceptable profit in an offer, we will accept that offer. We have perfect feedback most of which commend our integrity, sterling, very fast service and fair pricing. We have also been a pioneer in services like layaway (eBay now does not permit us to offer it) super-safe, super-fast shipping, responding to requests to find special guitars, etc.
You will want to look for the eBay Markdowns. The markdowns are great buys and all Markdowns sales final. Since anyone can brag, we'd like to invite you to shop us and give us the chance to prove we deserve you. Thanks
We Do Not Have A Brick & Mortar Location - We Strictly An Online Seller
Frooition | No-js Template | eBay design, eBay store design, eBay shop design, eBay template design, eBay listing design (ver:froo_no_js)
This listing is currently undergoing maintenance, we apologise for any inconvenience caused.
---
See what other people are watching